Infratrol Ships Ovens for Electrical Power Distribution Equipment
May 15, 2014
For curing epoxy high voltage power transmission components
160º C temperature, +/- 3 º C Uniformity
4 heated shelves, 39" wide by 44" deep inside dimension
Product load: 2965 lbs.
Special Features
Carbon Dioxide Sensor – CO2 gas detector with flow cap assembly.
Aluminized Steel and Mild Steel Plate Can Construction – Mild steel welded airtight limits fume emissions. Mineral wool insulation keeps heat transfer to outer shell at a minimum.
Exhaust Fan – Belt driven, centrifugal fan and motor exhaust all combustion products. VFD reduces exhaust air flow to NFPA safety standards.
Gas Convection Equipment – Stainless steel tube high efficiency heat exchanger provides indirect firing heat. Integral blower supplies air and burner is equipped a prefabricated valve train.
Electrical Control – Provides rapid oven heat-up and precise temperature control. Magnetic motor starters and complete safety system to meet NFPA standards.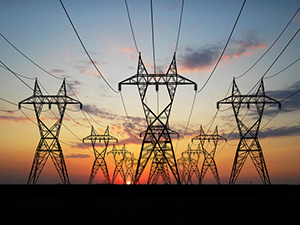 Ref. # 7630