Infratrol Ships Polypropylene Adhesive Drying Oven to Leading Automotive Manufacturer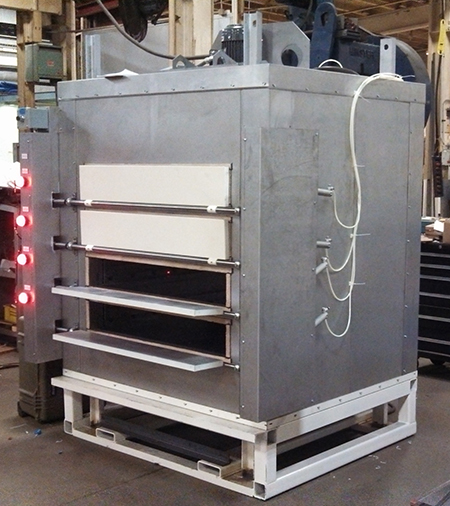 April 9, 2014
Electrically heated batch drying oven
For drying adhesive of polypropylene door parts
200º normal temperature, 250º maximum temperature
3 minute dwell time
4 heated shelves, 39" wide by 44" deep inside dimension
Product load: 8 parts, 2 per shelf
Special Features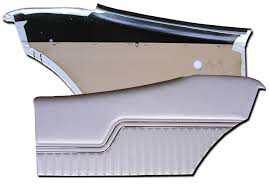 Circulation Ducts – Reinforced, aluminized steel to reduce vibration. High velocity slots direct the air flow directly onto the work. Provides uniform temperature throughout the oven and rapid heat transfer.
Access Doors – Four bottom hung doors
Exhaust Fan – Belt driven, centrifugal fan and motor handle any vapors. Adjustable damper reduces exhaust air flow to NFPA safety standards.
Electrical Heating Elements – Assembly mounted in recirculation air stream for maximum heat transfer. Easy access via removable panel.
Casters – Mounted on high quality locking casters for ease of moving.
Electrical Control – Provides rapid oven heat-up and precise control. Magnetic motor starters and complete safety system to meet NFPA standards. Smart relay controls the temperature and timing of the drying process and operation of individual doors.
Ref #7645